Unlimited access to the world's best sales courses
Bring your sales game to the next level.
Learn from your pick of the world's leading sales experts with our
all-access subscription.


All Badger University Courses are included in the all-access subscription, which means you can access any of the content you want, whenever you want.
Bundle Contents
Showcase courses and coaching in your Bundle.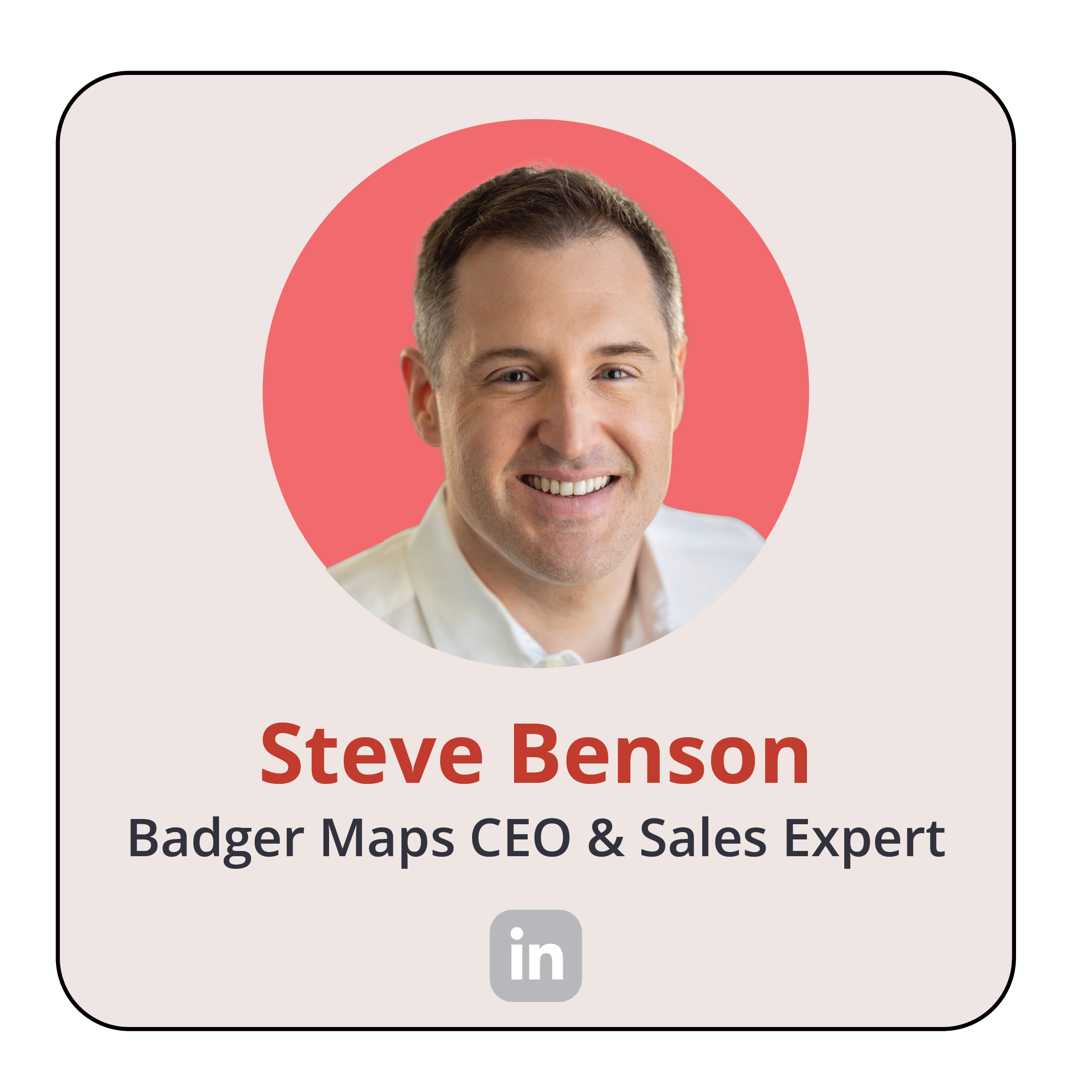 Steve Benson
Steve is the host of the Outside Sales Talk Podcast, and Founder and CEO of Badger Maps, the #1 route planner for field salespeople. After receiving his MBA from Stanford, Steve's career has been in field sales with companies like IBM, Autonomy, and Google – becoming Google Enterprise's Top Performing Salesperson in the World in 2009.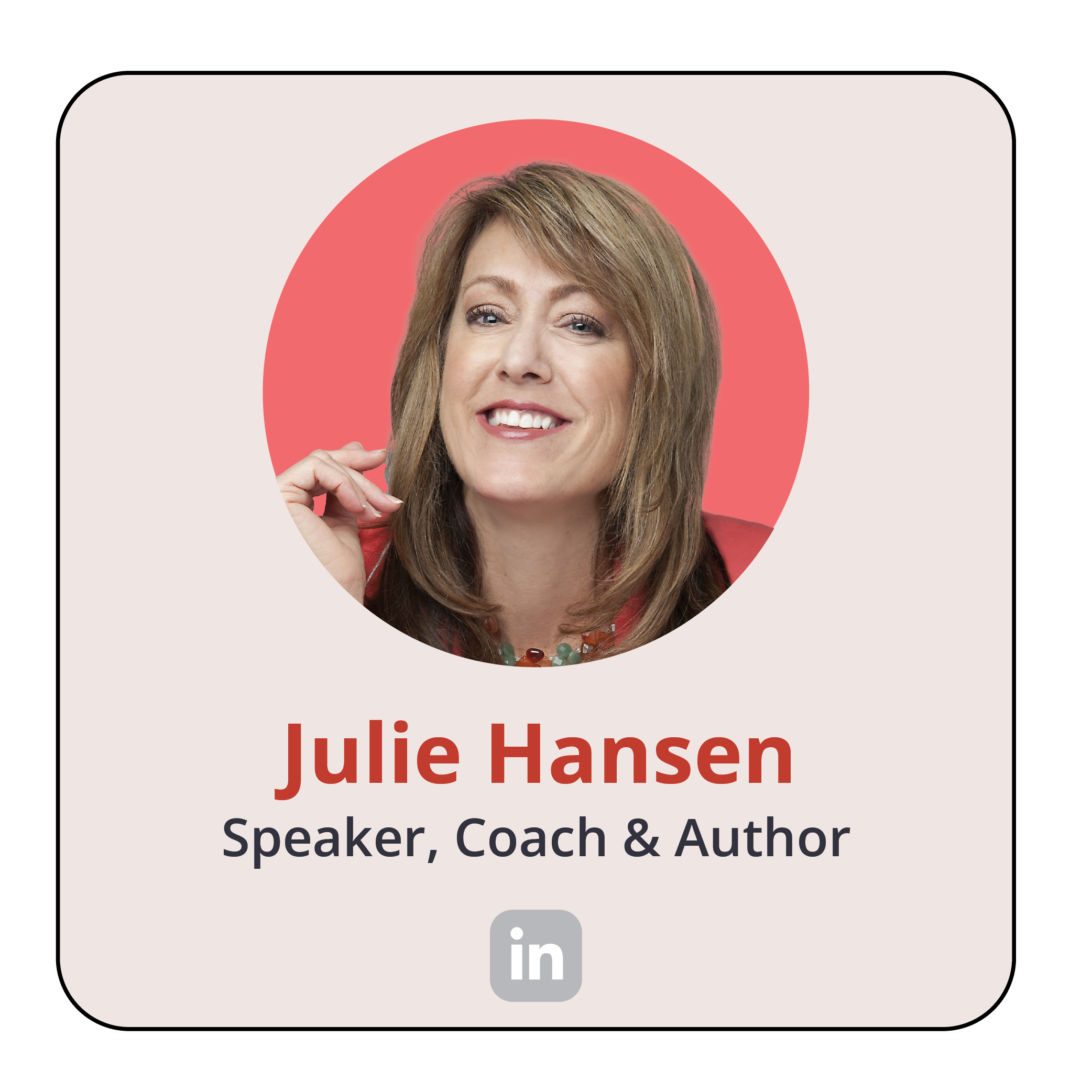 Julie Hansen
Julie is the author of three sales books, the soon to be released "Look Me In The Eye: Using Video to Build Relationships with Customers, Partners, & Teams," "ACT Like a Sales Pro!" and "Sales Presentations for Dummies." Her Acting for Sales blog has been named a "Top 50 Sales & Marketing Blog" for seven years running.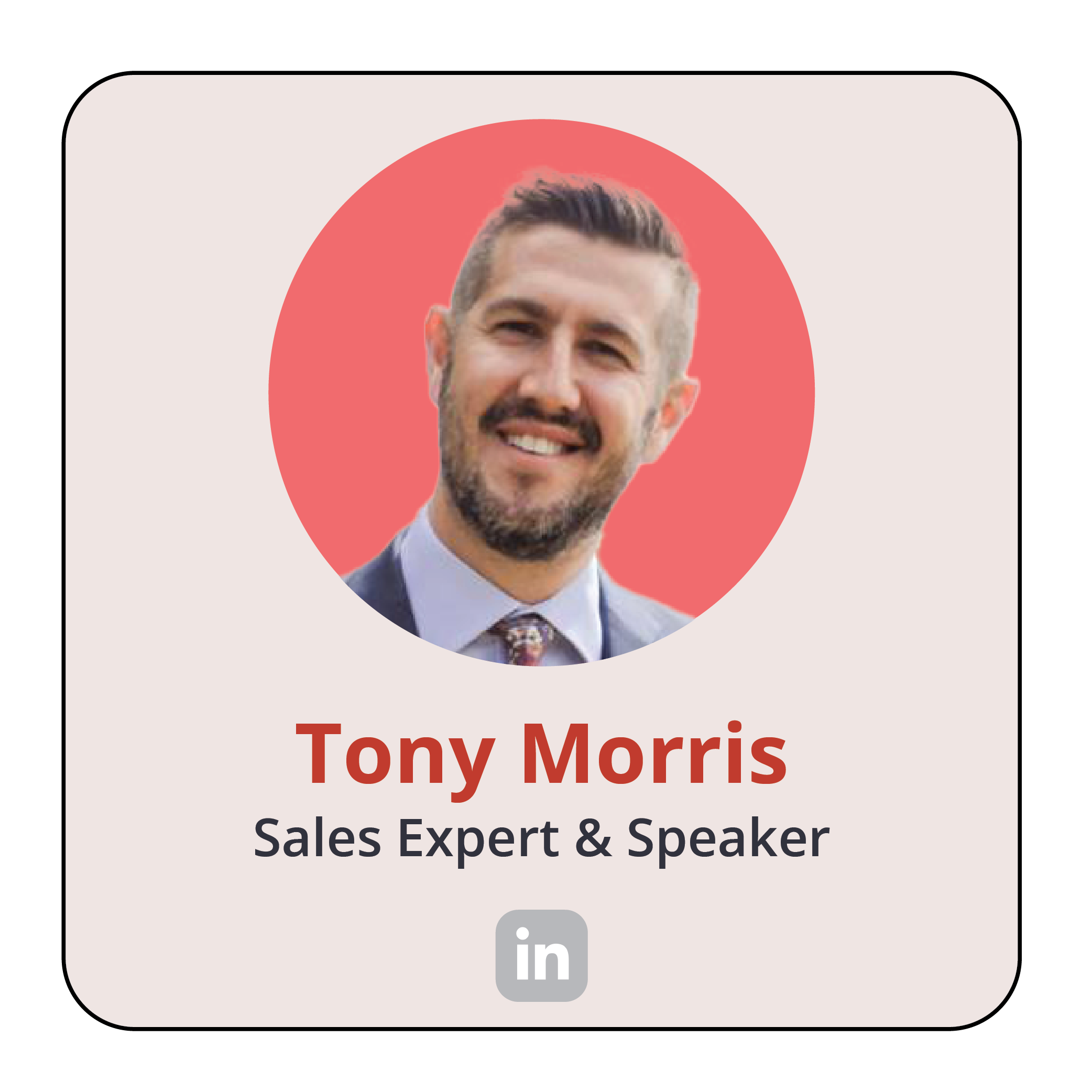 Tony Morris
Tony has helped over 29,000 salespeople across 62 industries, develop themselves to be the best version of themselves. He has delivered his keynote talk in 25 countries, and has written 5 books on sales. His first book, Coffee's for closers, reached the number #1 Amazon for telemarketing.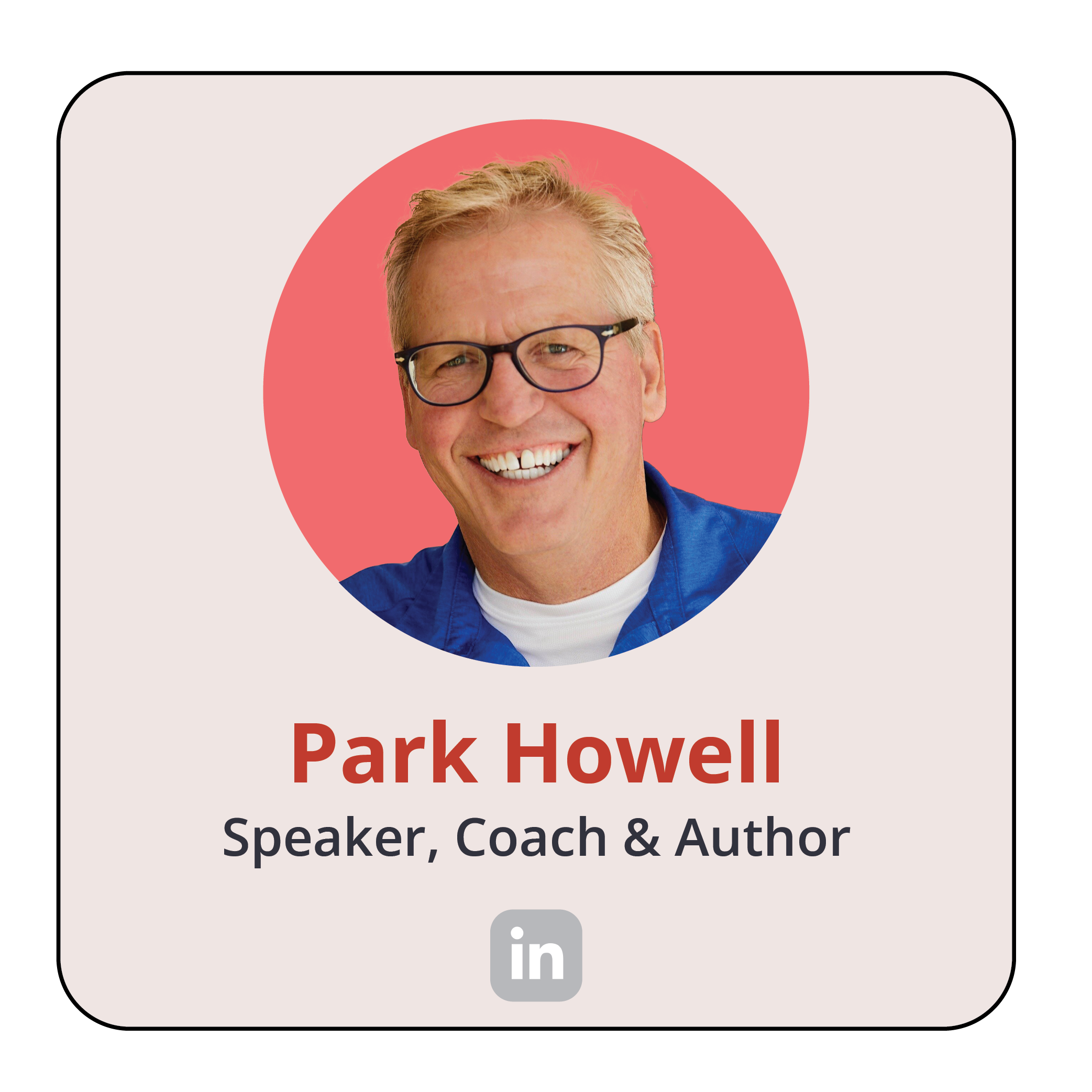 Park Howell
Park Howell is known as The World's Most Industrious Storyteller helping leaders of purpose-driven brands grow by as much as 600 percent. His 35 years in brand creation includes 20 years running his own ad agency Park&Co. His popular weekly Business of Story podcast is ranked among the top 10 percent of the most downloaded podcasts in the world.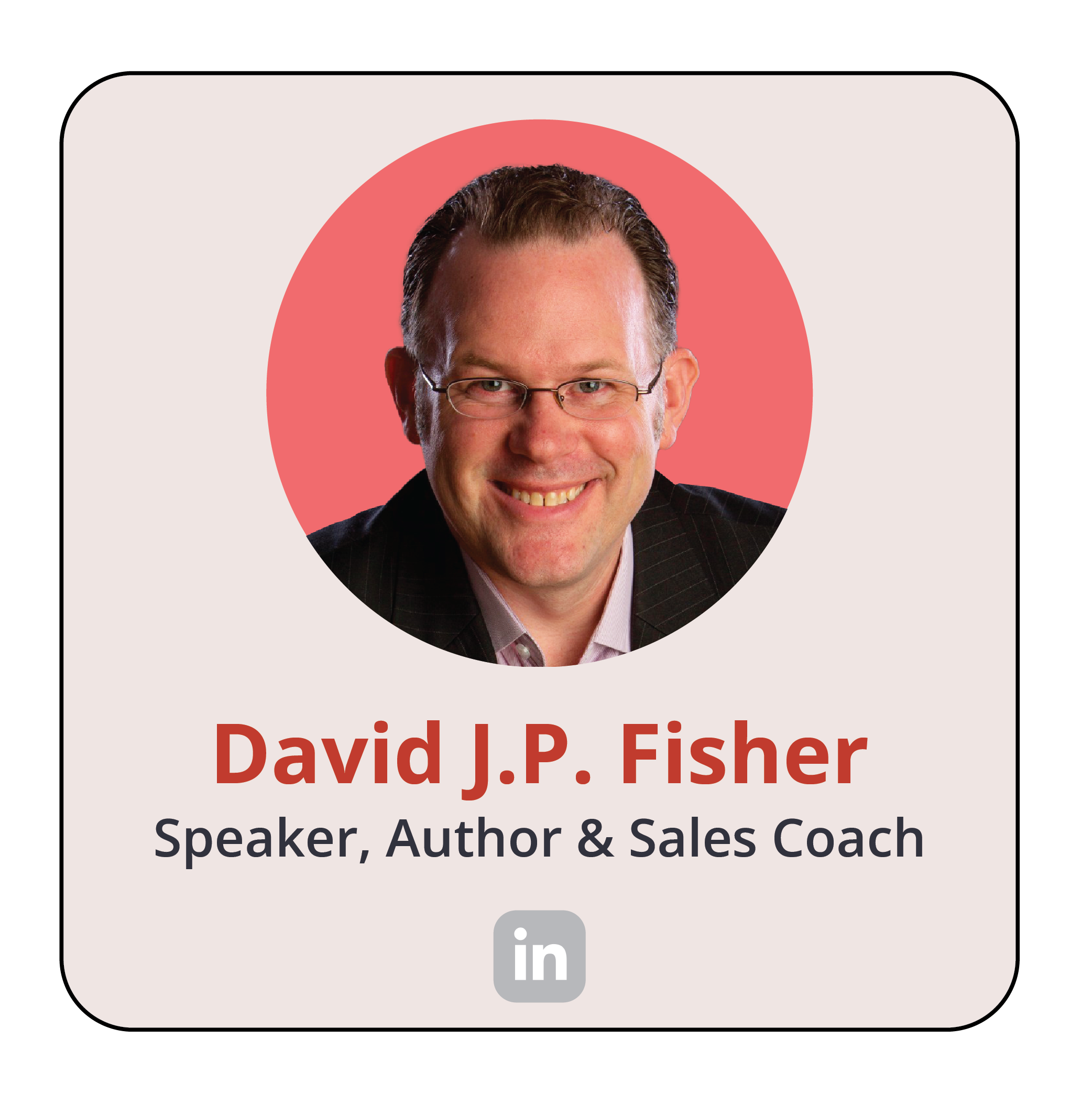 David J.P. Fisher
David J.P. Fisher (D. Fish) is a sales expert, professional keynote speaker, and best-selling author. Building on over 20 years of experience as an entrepreneur and sales professional, he combines nuanced strategy and real-world tactics to guide individuals and organizations as they navigate and leverage the evolving landscape of sales.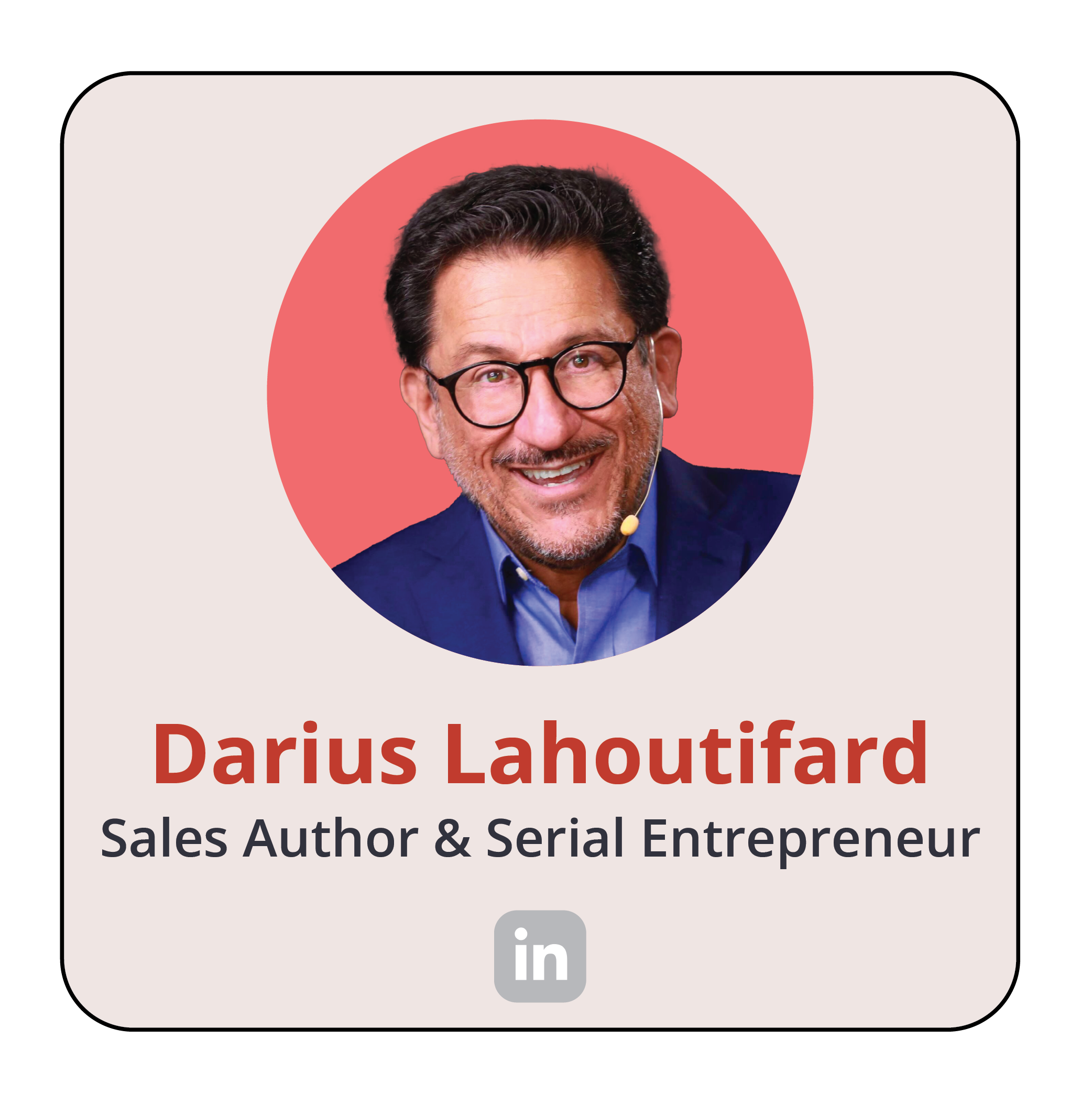 Darius Lahoutifard
Darius Lahoutifard is a serial entrepreneur and best selling author. A former executive at Oracle and PTC, he's the founder of MEDDIC Academy. In the past few years sales teams at Google, Amazon, Salesforce, Oracle, Cisco, and dozens of startups have been trained by Darius through his Academy, online or in-person.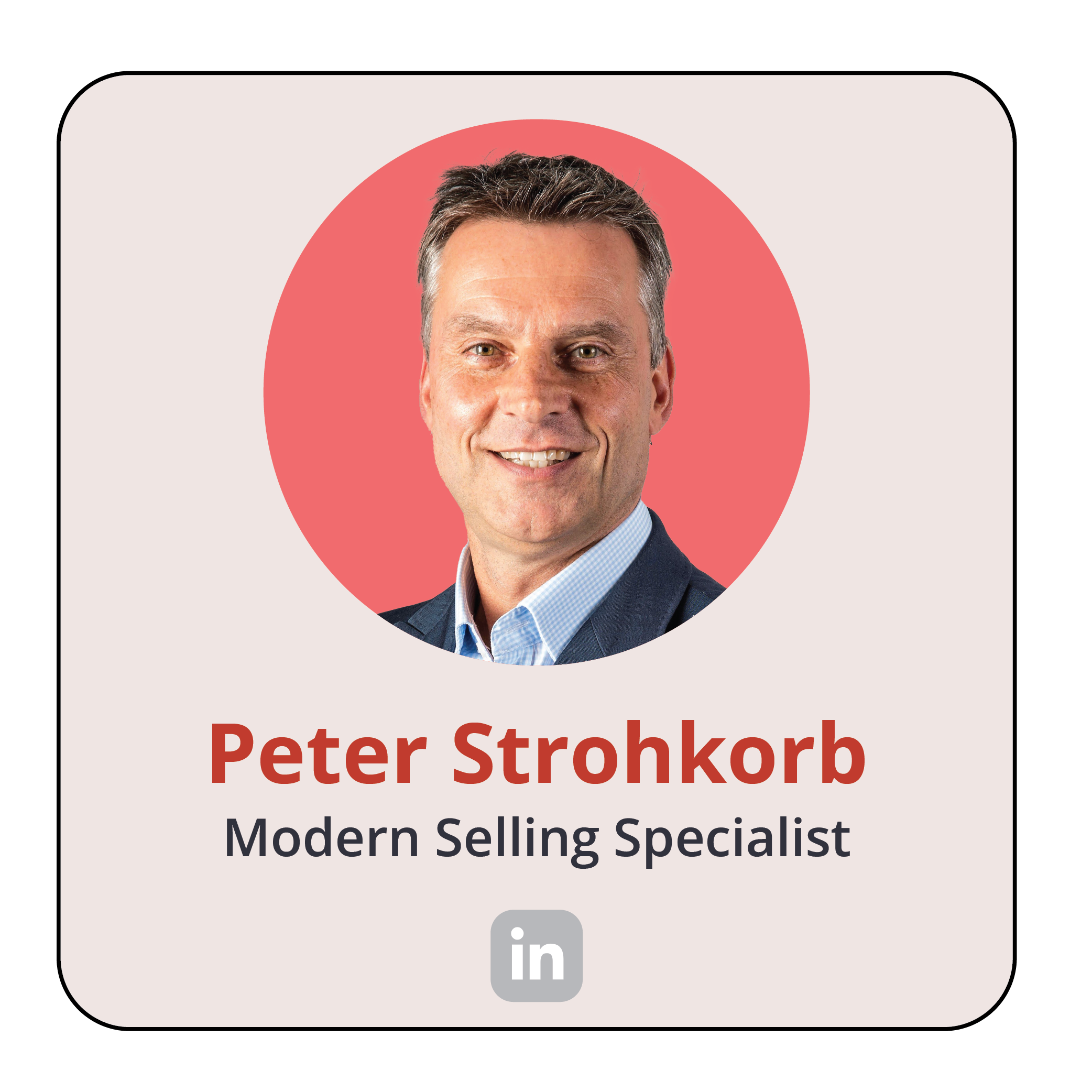 Peter Strohkorb
Peter Strohkorb is the Founder and Principal of Peter Strohkorb Advisory, the international Sales Acceleration Advisory firm with a growing list of clients in the B2B services and tech space in the US, Australia, and in the UK.